You do not know how a plumper differs from a glitter or what is suitable for you – a cushion and a primer? In this endless amount of new beauty terms that bloggers and editors, who choose beauty as their vocation, do not get tired of filling us, the devil himself will break his leg. But we do not despair, but instead deal today with all incomprehensible words, and at the same time with new trends in the beauty industry. So, we present to you a glossary of terms that will come in handy this season in cosmetic stores.
Glitter is a loose metallic decorative spangles presented in a silver shade, as well as in any other colors. Most often they are used to create impressive images for parties or photo shoots. One of the varieties of glitters is shimmers, the difference is that they contain finely ground sparkles that provide a charming flicker.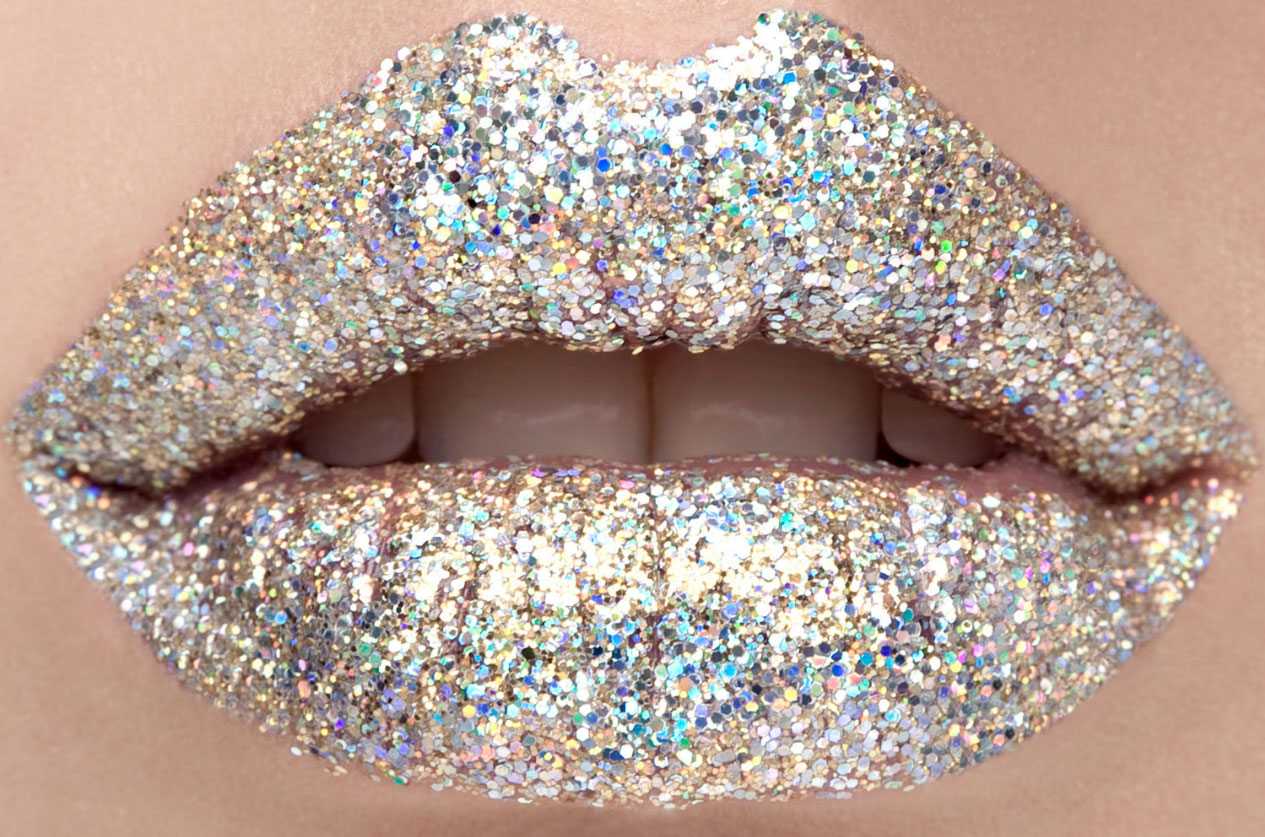 Lip glitter
Antisern is a revolutionary tool to mask dark circles under the eyes. Instead of the usual masking of traces of fatigue, the smallest shining particles in the anti-sulfur reflect the light, which is why bags, bruises or other "uninvited guests" become less visible on our face.
Plamper is perhaps the most natural known means for increasing the volume of lips. The secret of its action lies in the presence of irritating elements in the composition, such as, for example, ginger or red pepper. After a slight burning sensation arising from the application of plumper, the lips become more full and mouth-watering.
Cushon is a new foundation format that was invented in Korea. A spongy pad filled with tonal fluid of an almost weightless consistency, which helps the product create a completely natural coating. Cushion hides imperfections and at the same time cares for the skin, moisturizing it and giving radiance.
Cushion sephora
Luminizer is simply irreplaceable in the case when you need to give radiance to the skin and emphasize certain areas of the face, such as the nose, cheekbones, skin above the eyebrows. It consists of small reflective particles, they are responsible for the radiance. This product is available in the form of powder, cream or stick.
Mist is a facial spray that eliminates redness and inflammation, as well as refreshing the skin, making it supple and moisturized. A similar effect is achieved thanks to vitamins, amino acids, minerals and hyaluronic acid, which stimulate the production of collagen. Mists that contain glycerin can also serve as makeup fixers.
A primer is a makeup base needed to protect the skin and preserve makeup for longer. The tool smoothes the skin, helps to hide enlarged pores and is simply indispensable for photo shoots. Most often, the primer is available in the form of a cream or gel.
Hydrophilic oil is a mild cleanser and moisturizer for the face, which includes various oils and emulsifiers. It has a cleansing property and perfectly cares for facial skin, as it contains a large number of healthy oils, minerals and vitamins in its composition. Unlike other cosmetic oils, hydrophilic oil does not clog pores.
Curler is a special small eyelash curler. It helps to make the look more expressive, feminine, and, sometimes, this accessory is exactly what is needed to understand that we have eyelashes, and they are long enough, they just need to be twisted lightly.
Curler Lancome
Tags: antisern, beauty, hydrophilic oil, glitter, girl, beauty, cushion, luminaire, myst, plamper, primer, terms