LACE UP!
The Ukrainian brand with the name Pun (Lace in English means "lacing", and Lace up! – "lace up!") Offers three lines of linen: casual, black and wedding. All models are made manually from one hundred percent cotton. And in the new collection semiprecious stones are also used.
Where to find: www.laceup.com.ua
Calvin klein
A true classic: samples of the underwear of this American brand can be seen in the movies and on the covers of fashion magazines. The emphasis here is on comfort rather than sophistication. But this does not deprive the linen of elegance.
Where to find: www.net-a-porter.com
Bluebella
Underwear of this brand is a real dream of any connoisseur of more frank models. Translucent tulle is often used here. Almost weightless sets are made with a minimum amount of elastic materials.
Where to find: www.asos.com
Agent Provocateur
One of the most popular underwear brands in our time. Lacy and more stringent options with a reference to the classics were created by the best experts especially for Valentine's Day.
Where to find: agentprovocateur.com, Agent Provocateur, Kiev
Aubade
This company became famous in the 19th century and has since been an example of French chic. The visiting card is the Kale bone, by which everyone recognizes this brand.
Where to find: www.aubade.com
Lise charmel
From the designers of this brand, known throughout the world, every year they expect some kind of surprise. And they do not fail, offering unique and original patterns of underwear that surprise with their bold design.
Where to find: www.lisecharmel.com
Leaf
Ukrainian brand, founded in 2014, but has already gained popularity. The company has two lines: knitted casual underwear and sensual, for special occasions. The brand has its own studio where you can try on underwear and order your model.
Where to find: leaf.strikingly.com
River island
In the collections of the famous brand there are not only casual underwear, but also lace. Baroque, slightly artsy style is great for special days.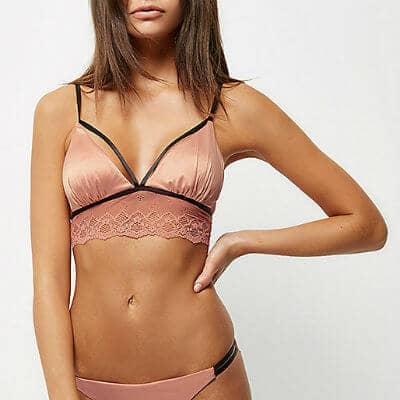 Where to find: www.riverisland.com
Zhilyova Lingerie
Brand designer Valeria Zhilyeva uses only the highest quality materials in her models – mainly lace from Italy and France. So this erotic lingerie with push-up and without is obtained.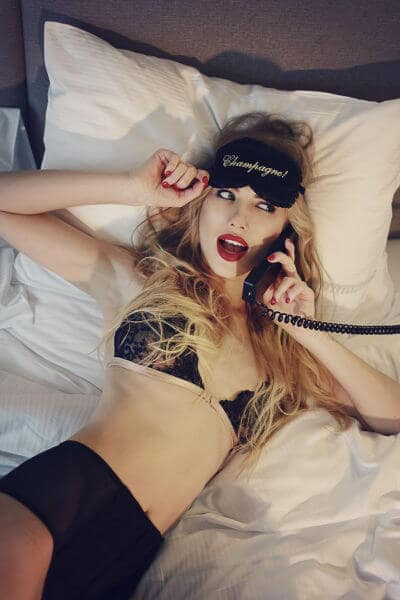 Where to find: zhilyova.com
Por moi
The name of this brand is translated from French as "For me." Without a doubt, among the stylish and original sets, body and individual elements, you can choose something for yourself and your beloved.
Where to find: sale4u.com.ua
Ultimo
Designers of this brand prefer ladies with curvaceous shapes. It is for them that models with a large neckline and balconies are made.
Where to find: www.asos.com
Tommy hilfiger
If you are not a fan of nets and lace, then it's time to pay attention to the linen of this brand that has already become classic. Here, comfort in everyday wear is preferred. And, of course, the impeccable quality of the material.
Where to find: Tommy.com
Monki
This brand was created in Sweden in 2006 especially for young girls. At one time, designers decided to become "closer to people" and released a collection catalog with photos of models in natural images, without retouching. However, from this decision the beauty and style of the collection itself became only more apparent.
Where to find: www.asos.com
Favorite underwear
The authors of the collections of this Ukrainian brand prefer silk and lace as materials, creating truly erotic lingerie. You can watch it in the showrooms "Pulp" and "Apartment 31".
Where to find: vk.com/favorite_underwear
Weird bird brand
The English name of this domestic brand refers to the image of an independent and free, like a bird, woman. Authors create push-up models. An interesting point: you yourself can become a model – the store organizes photo sessions for its customers.
Where to find: weirdbirdbrand.com
Pieces
The highlight of this brand is velvet sets. And although there are more familiar options in the collections, it is on this material that you should pay special attention.
Where to find: www.asos.com
Heidi klum intimates
Truly feminine and delicate models of this world famous brand are perfect for a romantic evening. The pastel colors that designers use in their models give the image a special grace.
Where to find: www.heidiklumintimates.com
O'Papa
Founding their brand in 2013, Elizaveta Matyushenko and Ekaterina Zmievskaya decided not to sew black underwear and still adhere to this rule. One more rule: this is underwear from high-quality European knitwear for girls with magnificent breasts.
Where to find: vk.com/opapaua
Gossard
The true English quality of this brand is time-tested: it was created more than a century ago. The authors meticulously develop each model, thinking over the finest details: by the way, there can be as many as 50 in one bra!
Where to find: www.gossard.com.ua
Tags: February 14th, Lingerie, Valentine's Day, Valentine's Day, Underwear